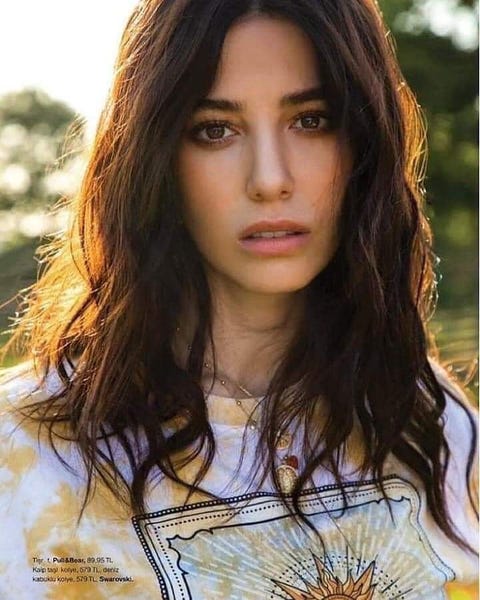 New movie for the protagonist of Özge Gürel
The actress Özge Gürel and a real-life couple of handsome Ayaz (Serkan Çayoglu) embarks on the new film Kar Kirmizi (Red Snow).
The humble and charismatic actress Özge Gürel,does not stop receiving work proposals. The last one, which she has already accepted, is to be part of the main cast of the movie Kar Kirmizi (Red Snow). This production is directed by a renowned Turkish filmmaker, Atalay Tasdiken, winner of several awards for his films The Little Lady, Meryem or My Sister Mommo.
After the recent premiere of his latest work, Annem, which stars and that Netflix has recently added to its catalog in Turkey, Özge now embarks on this new story where she will play Tazegül, wife of the protagonist, Yusuf, role that actor Mehmet will play Usta. This 47-year-old Turkish actor has successful productions on his resume, including one of those directed by Tasdiken.
The ascending career of Özge Gürel
The details of the film are still unknown, whose director is preparing everything to start the recordings. What is clear is that Özge Gürel, who is also a couple of Serkan Çayoglu, is positioning himself as one of the most requested actresses. At 33, she has been reaping successes since her beginnings in the world of acting, only 10 years ago. Her first role, Zeynep, in Kızım Nerede ?, was already part of the main cast. She has 8 novels and five films in her career, most of them as main actress.
Her last film Annem premiered in Turkey in September and now Serkan Çayoglu's partner is already embarking on this new film. Previously, in 2018 she recorded his latest television series, Muhteşem İkili (The Perfect Duo), where she worked with Ibrahim Çelikkol and Kerem Bürsin.
In 2017, she participated in the film Börü (Lobo) -which is also being broadcast on Netflix-, and starred in Dolunay (2017). She has also been part of the four-episode music series Yıldızlar Şahidim. In 2014, Gürel worked at Medcezir, as Ada.