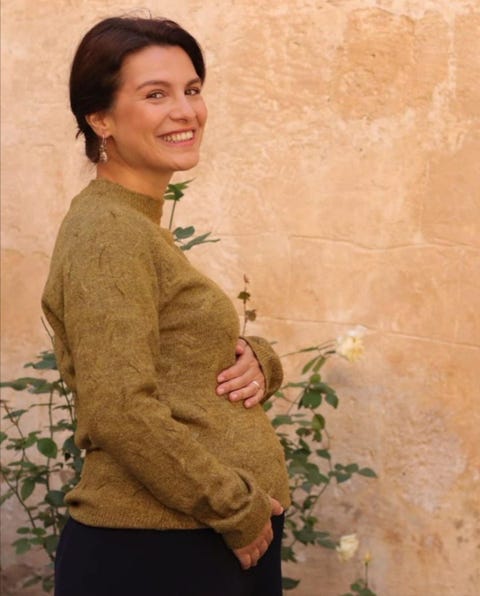 Feride Çetin, from 'Hercai', mother of a baby named Hayat
The Turkish actress, who plays Zehra Sadoglu, Reyyan's mother (Ebru Sahin), left the series in January already pregnant in both real life and history
feride çetin hercai mother
The innocent Zehra Sadoglu from Hercai, mother of the protagonist, Reyyan (Ebru Sahin), temporarily ceased to be part of the novel in January, specifically in chapter 29. The actress who plays the character, Feride Çetin, announced on social networks who was leaving the series due to her impending motherhood. The pregnancy of the Turkish interpreter had also been transferred to the script, but it was time to take care of herself and wait for the arrival of her baby. It was on March 12 when little Hayat came into the world.
Feride has been a mother at 39 and only five months after marrying 54-year-old Turkish film critic and photographer Murat Özer. The baby, whose name, Hayat, means Life, arrived in the world at 3:20 pm, according to Turkish media reports. Now the beloved actress will take care of her little girl, although she may possibly join Hercai again, who has signed her third season. In Spain, Nova has just released the second one, on March 15.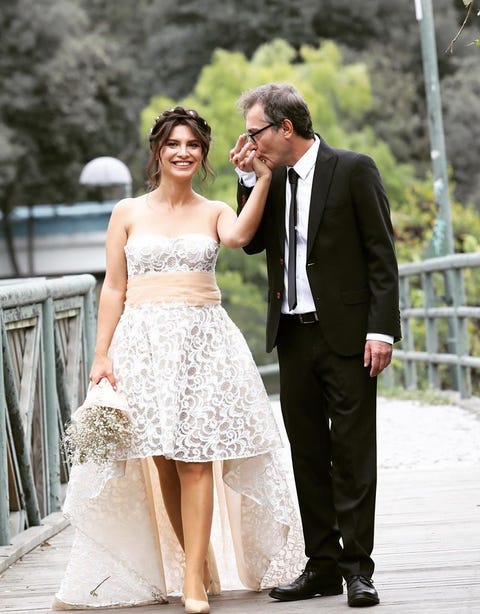 Feride Çetin's career
Feride Çetin is a renowned Turkish theater, television and film actress, who won an important award for Best Actress in 2006 at the Altın Koza Film Festival for her role as Behiye, one of the two protagonists of the film İki Genç Kız (Two girls). It was his first foray into film.
Graduated from Istanbul University in Communication, Film, Television and Radio, she completed postgraduate studies at the University of Marmara, within the Institute of Fine Arts, Film and Television.
Among her greatest hits are, in addition to the 2005 film İki Genç Kız, and Hercai, in 2019, also the series Son Aga, which she starred in 2008. A Hercai joined at the last moment, instead of another actress, Servetus. Pandur, and has remained practically a year.
The series, which revolves around the revenge of Miran (Akin Akinözu) towards Reyyan, who she falls in love with and marries, is one of the most viewed and acclaimed not only on Turkish television but also internationally . She has recently been the most awarded in the First edition of the Nova Más Awards, ahead of Madre, Pasión de Gavilanes or Mi Husband has more family.